How do we perceive creativity?
Creativity is a complex ability made up of several interlinked skills – courage, endurance, openness, systematic and analytical thinking, empathy, assertiveness, enthusiasm, imagination and personal development. These competencies help us to promote our ideas, cooperate and succeed within the a team, organization or society.
What do we offer?
We are all born perfectly creative. Over time and thanks to our upbringing and the present education system we lose our creativity. The outcome is an individual with insufficient flexibility to leave his/her comfort zone.
By developing our creative potential, we increase our chance of personal and professional success. With Creatixo you can discover your hidden potential and develop your creative skills with which you are endowed, for your personal and the entire company's benefit.
How do we develop creativity?
We are engaged in the long-term research into creativity. We have created a unique method for mapping creative and innovative skills. The Creatixo inventory indicates how far developed are the individual creative skills of the participants and immediately offers each one the possibility of personal development.
We prepare individual training programs for companies which not only bear in mind the results of their employees, but also the field and specific needs of each company.
We bring a playful form of training activities.
Thanks to its variability and flexibility, Creatixo is suitable for individuals who want to work on their personal growth and for companies who want to develop entire teams, increase their efficiency and introduce innovations.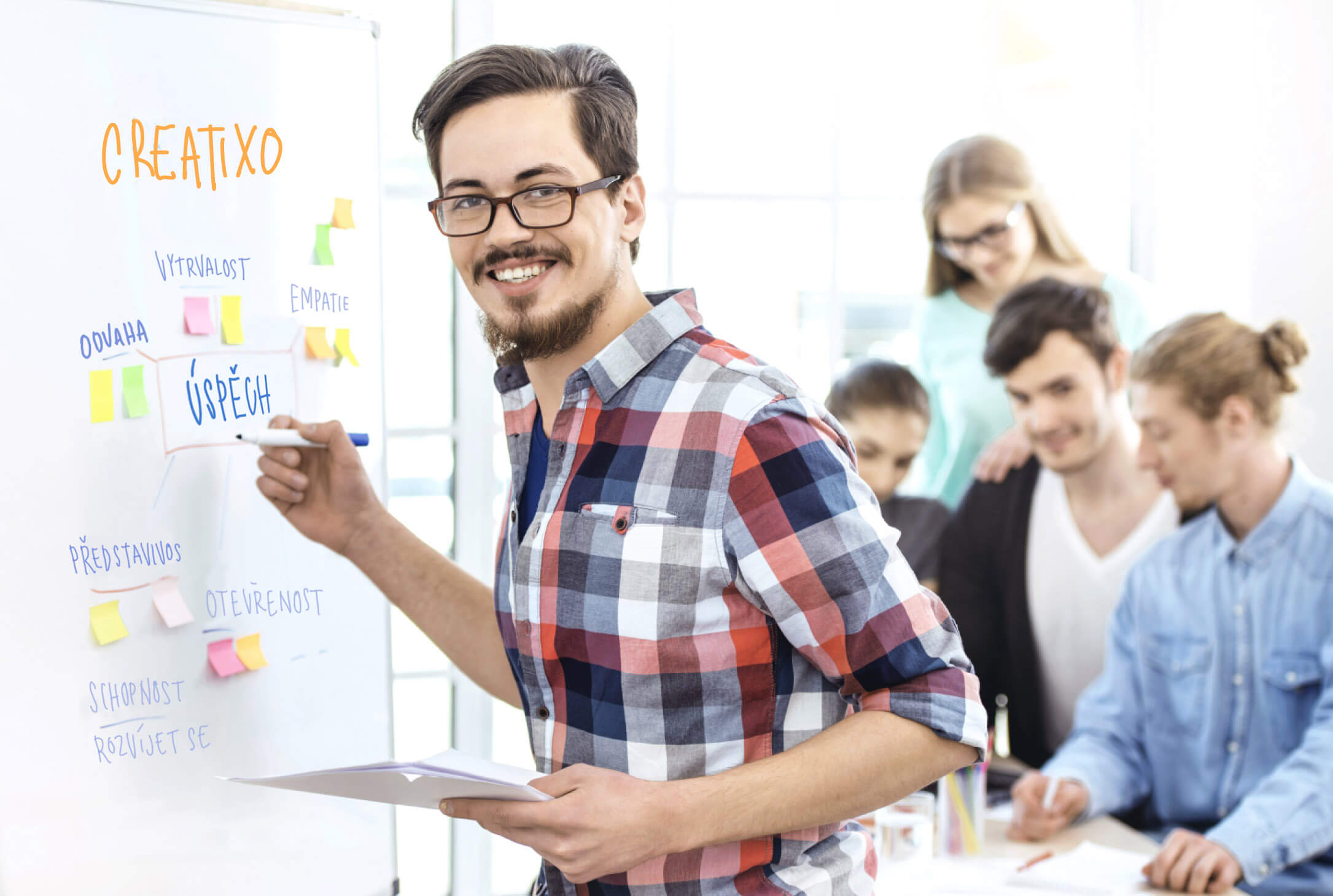 Why focus on development of creativity and innovation?
The whole society is changing, and we are changing with it. We present several examples of why to focus on developing creativity.
1) Innovative company are strongly competitive.
2) Lucrative jobs and salaries are often linked with solving creative tasks.
3) Happier personal life is based on the ability to openly discuss, and adjust or accommodate
4) The everchanging life space challenges us to bring positive solutions.
5) Ability to change and react boosts the self-confidence of individuals and entire companies.