Creatixo is based on self-assessment. Thanks to this psychological tool we can get idea about the strengths and development areas of the participant. In the further dialog with a coach or mentor, we also discover more about participant´s ability of self-reflect and about his/her self-confidence.
The application allows companies to interconnect teams, compare results of individual team members (anonymously or by name), and can generate a team report.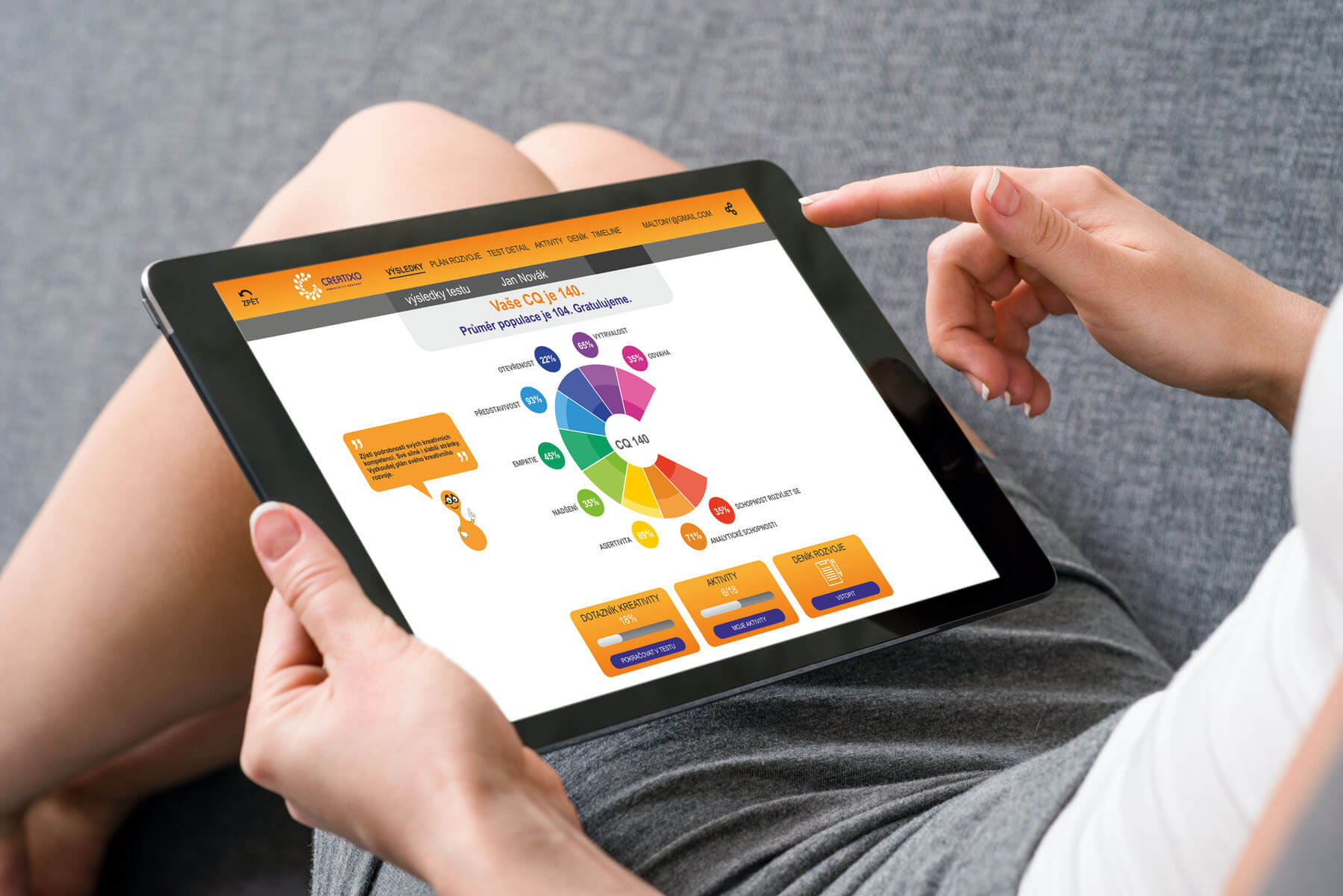 What can we do thanks to the Creatixo inventory?
The results of the self-assessment can reflect self-confidence.
Discover hidden talents and support the team in a partnership.
Register a shift in self-assessment thanks to repeated completion of the assessment.
Use the 9 competencies model as a common team language for resolving problems.
Create a team report to show where the team sees its strengths, weaknesses and where it could lack competencies.
Hold development programs which facilitate resolution of specific cases and projects.
Are you interested in more information about the Creatixo inventory and application?