What do you get?
Access to the administration interface with the ability to send logins and view individual and group results
Detailed individual Creatixo feedback reports with results of 9 competencies in PDF
An attractive psychometric method to your portfolio
A tool for understanding the strengths and risks of individuals
Input and output diagnostics of development programs
Specific development tips for individuals as part of a report
Certification training led by a psychologist who will acquaint you in detail with the method
Product materials
I want to include Creatixo in my portfolio
Creatixo maps 9 competencies that lead "from idea to result"
Find out more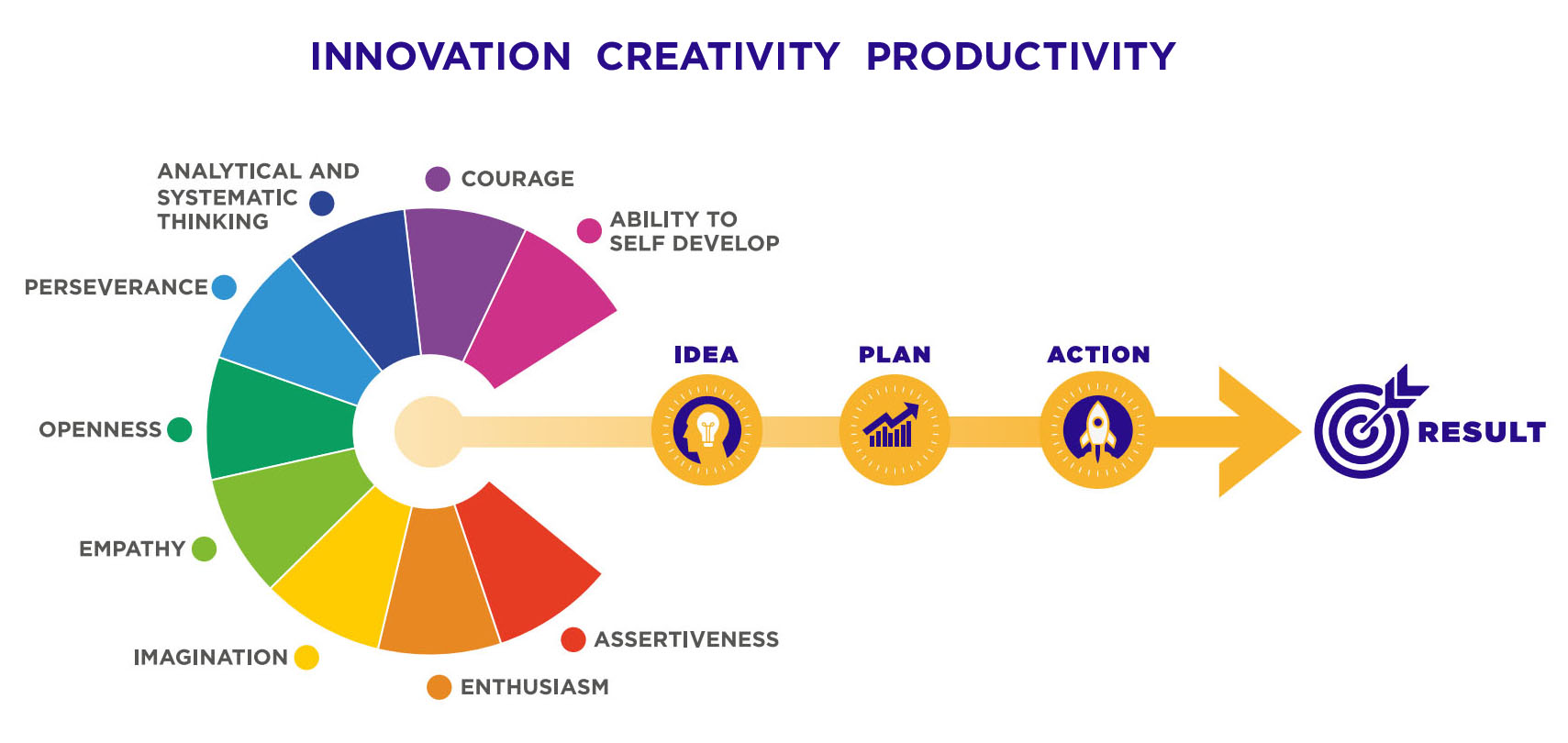 Personal Creatixo Feedback Report
The respondent will gain an insight into his unique order of competencies. Competences that come highest on the list tend to be used more often by people to solve problems and they see their strengths in them.
One page of the Creatixo Feedback Report is dedicated to each of the 9 Creatixo competencies. You will get an insight into the detailed results of the competence and its sub-competences. In addition, we will present 3 tips for development activities tailored to each competence.
More about the questionnaire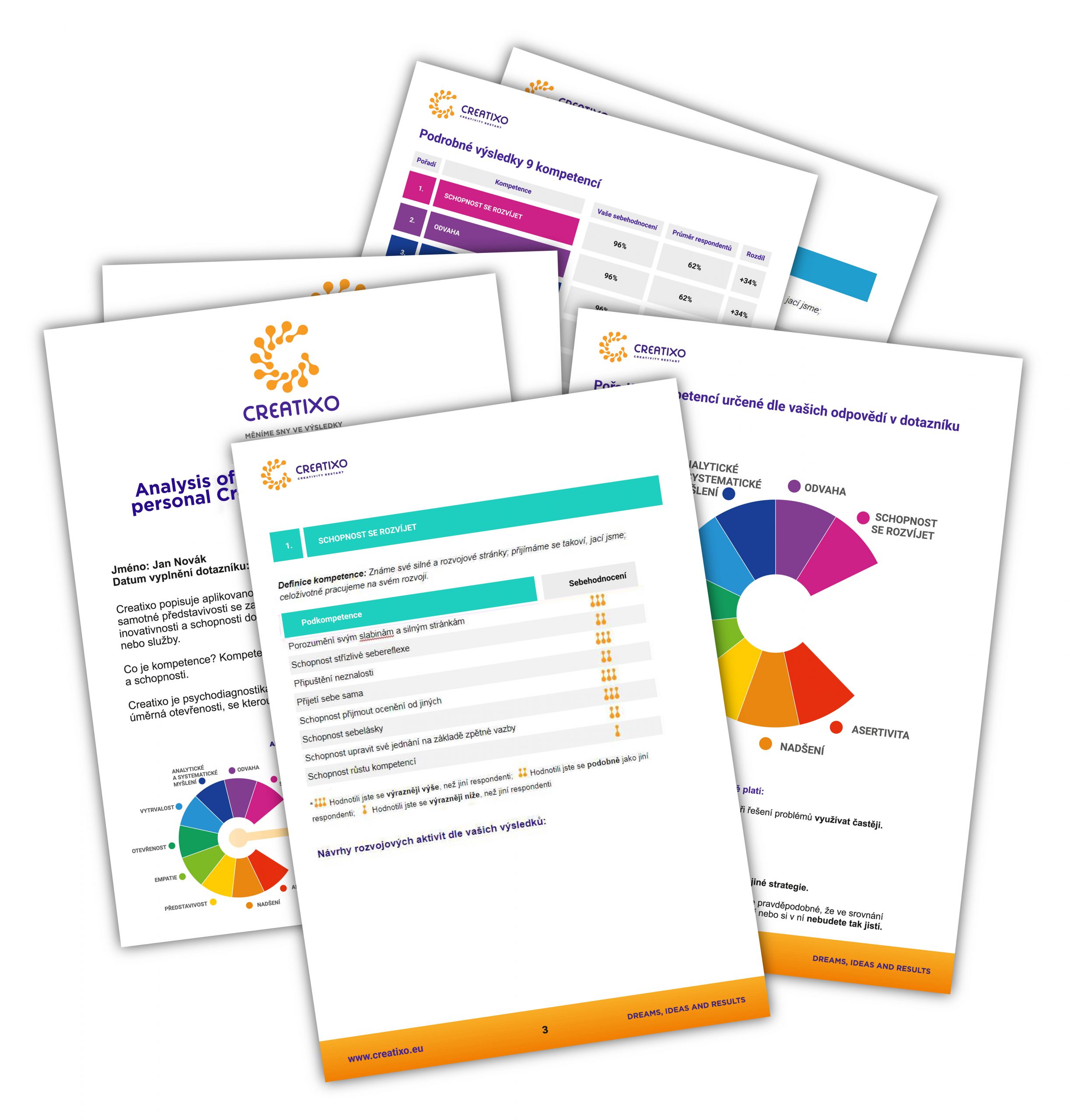 I want to include Creatixo in my portfolio
Online platform
Take Creatixo questionnaire directly online in your your browser. The platform is responsive and of course works on your smartphone or tablet as well. Answer a series of self-assessment questions. The good bit is there are no correct or incorrect answers. You have as much time as you need, most people found they needed around 25 minutes. You can download the Creatixo. Feedback Report in the app or opt to have it sent by email.
Creatixo platform as well all Reports are in English.