Creatixo offer for companies
What is the process of Analysis of Innovative Potential?
We will send you a login link by email. Our app will smoothly guide you through a personality questionnaire. The questionnaire is based on your own self-assessment. On average it takes about 25 minutes, but take as much time as you need. Once completed, you will immediately receive your personal Creatixo feedback report.
Contact Creatixo
Competency model
Creatixo maps 9 competencies of creativity and productivity. They split into 77 sub-competencies. We focus on the whole process of collaboration, innovation and the ability to complete a successful product, project or service.
At the heart of our work is the Creatixo 9 competency model, which maps the path "from idea to result".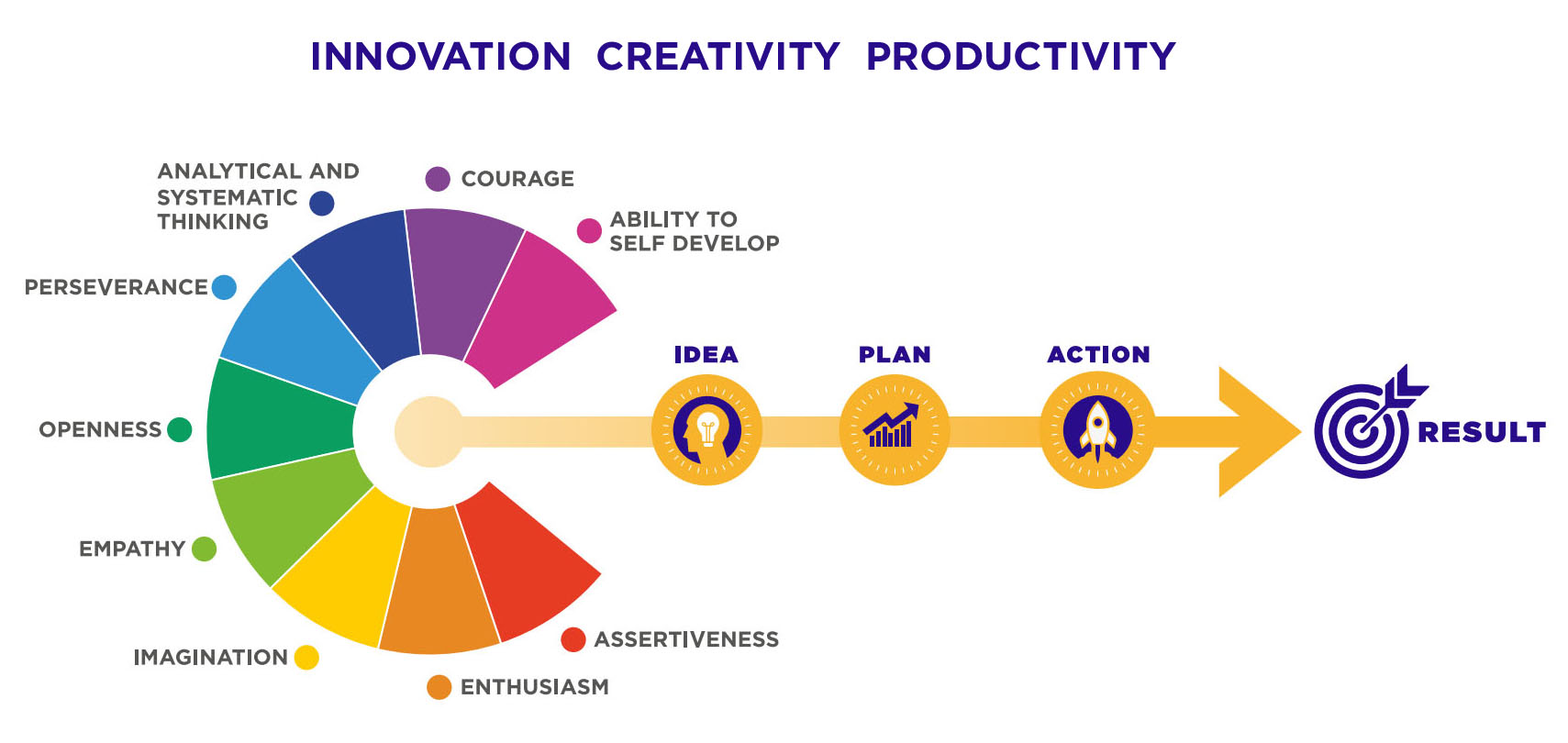 Creatixo personality questionnaire
In our projects we use the Creatixo personality questionnaire mapping 9 competencies. The output of the questionnaire is a clear and detailed individual report.
How do we work with the Creatixo questionnaire?
We use the 9 competencies model as a common team language in problem solving
We will create a team report that shows where the team perceives its strengths and where it might lack competencies
We manage development programs and facilitate the solutions of specific cases and projects
We map not only creativity and originality, but also the ability to promote ideas and collaborate on their implementation
Part of interpreting team results is calibration of self-esteem and self-assessment of the team members.
By filling out the questionnaire repeatedly, we document the shift in competencies and self-assessment of the employee
Find out more